Speaker
Nathifa Parker
---
3L Senators
Gabrielle (Gabby) Craft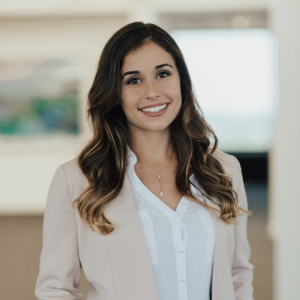 "My name is Gabrielle Craft and I am so excited to serve as one of your 3L SBA Senators for the 2021-2022 academic year! As a first-generation law student, I want to help other first-gen students navigate their path through law school. As a Senator, I want to help students safely return to campus, facilitate mentorship programs between current law students and practicing attorneys, promote safe and effective job networking events, and increase UM's bar passage rate. I am committed to creating safe and memorable law school experiences for all students.
In addition to SBA, I am also Managing Editor of International and Comparative Law Review, and a member of Miami's Florida Association for Women Lawyers, Business Law Society, and Miami Law Women. Currently, I am a student intern in the Investor Rights Clinic, which has been a tremendous learning opportunity and rewarding experience. My most recent achievement was being selected to have my student article published in the International and Comparative Law Review.
Prior to law school, I graduated summa cum laude with a double major in Psychology and Communications from Florida State University. During and post-undergrad, I worked as a legislative intern where I lobbied in the Florida House and Senate and created my public relations firm devoted to campaigning for Florida House Candidates.
As 3L Senator, I am looking forward to creating a more united Miami Law community by cultivating memorable events and safely bringing students back on-campus."
---
Carson Proctor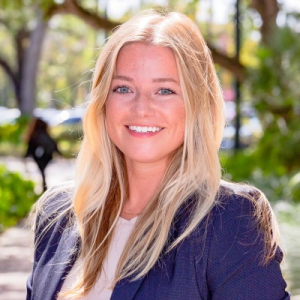 "Hi everyone! My name is Carson Proctor and I serve as one of your 2021-2022 SBA 3L Senators. As Senator, I plan to focus on creating a greener, more inclusive, and stronger Miami Law.
Outside of SBA, I am involved with the Environmental Law Society, Maritime Law Society, First-Generation Law Association, and Miami Law Women. I am also a PIN Pal Mentor in the Public Interest Network. This past year, I served on the Executive Board of the Environmental Law Society as Special Events Chair. I am currently President of the Environmental Law Society, Vice Admiral of the Maritime Law Society, and work as a law clerk for a boutique Maritime and Insurance firm in Coconut Grove, where I have the opportunity to work with incredible and intelligent attorneys on both federal and state maritime and insurance disputes.
I am also a member of the Joint Degree Program, where in addition to working towards a J.D. from Miami Law, I am pursuing a Master of Professional Science degree in Marine Ecosystems and Society from the Rosenstiel School of Marine and Atmospheric Science (RSMAS). Prior to attending law school, I received my bachelor's degree from Florida State University in Environmental Science with a minor in Earth, Ocean, and Atmospheric Science."
---
Maja Veselinovic
"I graduated from the University of Central Florida with a degree in International and Global Studies. While at UCF, I was a member of Housing and Residence Life. Currently, I work as a Research Assistant for Professor Iglesias where I research a wide variety of domestic and international constitutional issues. I also volunteer time with Florida Rural Legal Services, where I conduct intake of potential clients seeking services. In April and through the summer, I will be working with the National Lawyers Guild on a prisoner rights project. Furthermore, I am the Senior Notes and Comments Editor for the International and Comparative Law Review for the 2021-2022 school year."
---
Andrew Graykowski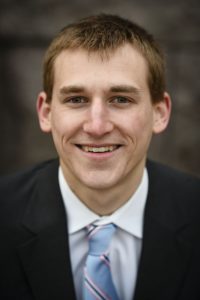 Andrew graduated with bachelor's degree in 2014 from Miami University in Oxford, Ohio. For five years, he worked in the sports and entertainment field, specializing in corporate sponsorship. Then, Andrew entered the University of Miami School of Law in 2019. He served in the Wage Theft Advocacy Project and as Research Assistant to Professor John Newman. Additionally, Andrew is a member of the International Moot Court Tax team and the Society of Bar and Gavel. He is dedicated to serving the Law School community and to leaving a positive mark.
---
Gregory Johnson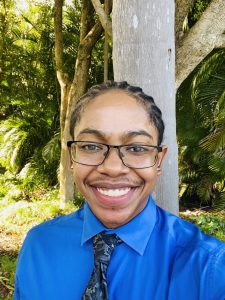 "My name is Gregory Johnson and I am from St.Louis, MO. I am currently a member of BLSA and the upcoming Community Relations Chair on the E-Board. I am also currently in the Children and youth law clinic which is actually what I wish to do with my legal career. Last summer I was a Deans Fellow in the Summer Legal Academy and this semester I became a part of the Student Wellbeing Insight Group with Ms. Amy Perez. I want to thank everyone for their support and I look forward to working with my peers in the coming months."
---
Zev Chesal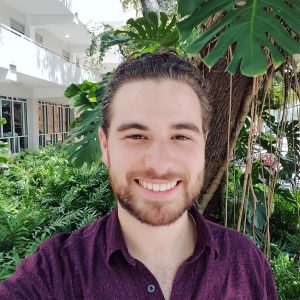 Zev is a 3L Senator who served as SBA Treasurer last year. He is also the Co-President of the Business Law Society alongside current Treasurer Lizzy Castano.
---
 2L Senators
Taylor Rich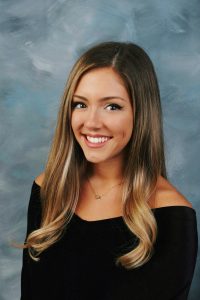 "My name is Taylor Rich and I am excited to be a 2L Senator. My experience at Miami Law has opened my eyes to how intelligent, dedicated, and unique our students are. My goals as an SBA Senator are to foster cohesion within our diverse community, and to vigorously advocate for the mental health needs of our students.
I graduated from Florida State University in 2020, where I studied Political Science and Criminology. I also competed in undergraduate mock trial for four years, which is what fueled my desire for a career in trial advocacy. I am looking forward to getting more involved at Miami Law and working for the student body alongside the rest of the SBA."
---
Renata Sassarini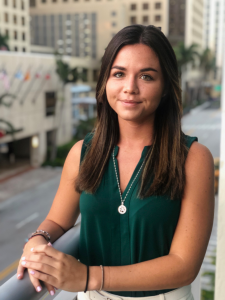 "My name is Renata Sassarini and I am a 2L Senator. As a 1L I have realized how important and crucial it is that we have efficient and effective liaisons between our student body and the law school's administration. I will ensure that I am a voice for those who feel as if they are not being heard and strive to make meaningful connections with my classmates.
At the University of Florida, I studied Psychology which improved my understanding of others, heightened my emotional intelligence and fueled my passion for advocacy. I am looking forward to planning many fun and social events this coming year, such as Barrister's Ball!"
---
Nathifa Parker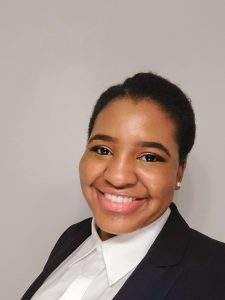 "Hey! Thanks for taking the time to read my personal statement. I served as a 1L Senator and I'm excited and grateful to be returning to the SBA as a 2L Senator this time. I am always happy to talk to administration on behalf of any of my peers, to vote representing our interest, and I hope that if you ever find yourself in need of anything that you do not hesitate to reach out to me. In addition to SBA, I am also heavily involved with BLSA, an avid baker, mindfulness practitioner, and a pattern-drafting seamstress." Nathifa was elected to Speaker of the Senate on April 5, 2021.
---
Kiyra Ellis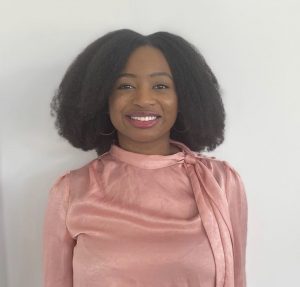 "Kiyra (Ky) Ellis is a rising 2L Senator that has a strong passion for community development and advocacy. She is currently serving in several leadership roles on campus including Phi Alpha Delta Representative and Social Media Chair for The Cannabis Law League. She is also a member of The Black Law Student Association, The Society of Bar of Gavel, Student Wellness Insight Group, and The Disabled Law Student Association. She is still exploring areas of law but is passionate about government and policy work." Kiyra was elected as Vice Speaker of the Senate on April 5th, 2021.
---
Monica Larsen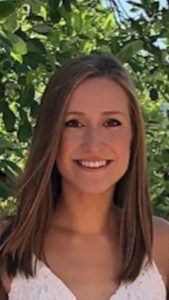 "Monica Larsen served as a 1L Senator and will be returning as a 2L Senator this year. She also served as the 1L Representative for the First Generation Law Students Association and as the Director of Communications for the Democratic Law Students Association. She is committed to diversity and equity initiatives, such as training professors on implicit biases and inclusion, and also has mental health at the forefront of her efforts. She is originally from Virginia, but lived in Baltimore for six years prior to law school, where she attended Johns Hopkins University for undergrad and then worked in legal services for two years."
---
Christin Swanepoel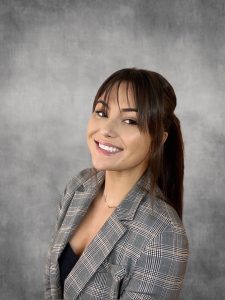 "Prior to moving to the United States, I lived in South Africa. My experiences growing up in post-Apartheid South Africa inspired my commitment to pursuing a legal education with a focus on public interest work. As a first-year student at Miami Law, I had the opportunity of working with the Southern Poverty Law Center in preparing parole requests for detained immigrants held in ICE detention centers. Moreover, I was selected for the HOPE Summer Public Interest Fellowship Program. Moving forward, I will be interning with the Miami-Dade Public Defender's Office this summer. I'm looking forward to what lies ahead!"
---
1L Senators
There are six (6) 1L Senate seats. The election will be held in Fall 2021. Information on elections will be released by Honor Council (honorcouncil@law.miami.edu).
---
Transfer Senator
There is one (1) Transfer Senate seat. The Transfer Senator is elected by the 2L and 3L transfer student population. The election will be held in Fall 2021. Information on elections will be released by Honor Council (honorcouncil@law.miami.edu).
---
Post-J.D. ("LL.M") Senators
There are two (2) Post-JD Senate seats. The election will be held in Fall 2021. Information on elections will be released by Honor Council (honorcouncil@law.miami.edu).
---